HELPING UNIVERSITIES PATENT THEIR INVENTIONS
The go-to website for relevant patenting information for University Tech Transfer Offices
The Tech Transfer IP Forum is devoted to providing in-depth analysis of intellectual property issues related to university and non-profit technology transfer. The forum will focus on life sciences, including biotechnology, chemical, medical device, pharmaceutical, and agricultural-related inventions, and will deliver updates on current domestic and international patent law relevant to technology transfer through blog posts, webinars and podcasts.
The Latest From Our Blog
Welcome to Tech Transfer IP! Listen as your host Lisa and her guest, Laura Fritts, discuss her transition from a partner at a law firm to her tech transfer and her position at Emory, working in academia, the Emory Patent Group why it was formed and some of their biggest success stories plus much or …
Did you know that LSU has eight campuses in their system? Listen as Lisa and her guest, Andrew Maas, discuss his journey to Tech Transfer, the LSU system, what led up to his position at LSU, his office's success, LSU's licenses, disclosures, patents and much more on this episode of Tech Transfer IP. Andy is …
Our new book is now available!
Global Patent Protection and Enforcement of In Vitro Diagnostic Inventions
Edited by Lisa Mueller
This book is the first to provide a comprehensive global examination of the patentability of in vitro diagnostic tests. Mueller, a patent attorney globally known for her work with the pharmaceutical industry, has assembled a compendium of international expertise that will prove indispensable to patent practitioners (prosecution as well as litigation), corporate research teams, pharmaceutical and other companies and academics throughout the world.
Upcoming Events
Here is a list of all of our upcoming events for Tech Transfer IP Forum. Click on the link for more details about this event. Visit our Events page to see all upcoming speaking engagements and webinars.
Our Contributors
Jeff is a patent attorney with Casimir Jones, S.C., with more than 15 years of experience in preparing and prosecuting patent applications in the chemical,…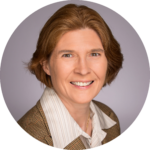 Lisa is a patent attorney with Casimir Jones, S.C., with over 25 years of experience providing strategic counsel on complex patent issues to clients in…